---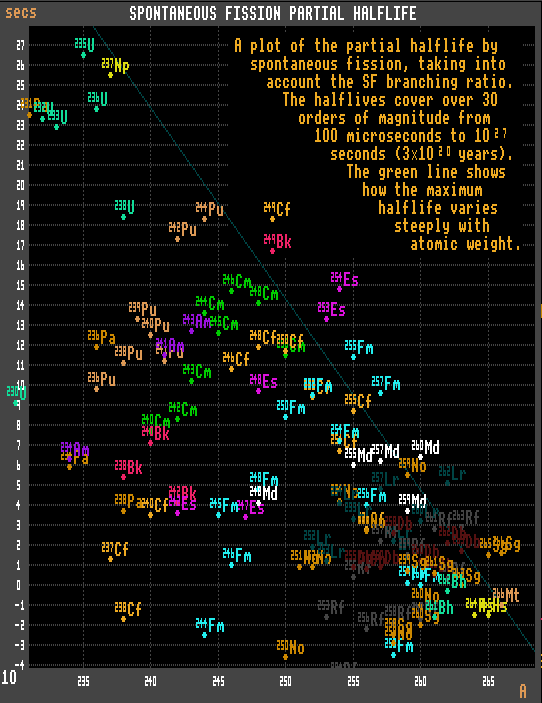 ---
SPONTANEOUS FISSION STATISTICS



SPONTANEOUS FISSION PARTIAL HALFLIFE STATISTICS

The SF partial halflife is just the halflife due to fission alone, discounting any other mode of decay. This concept is just so that we can plot the halflife due to spontaneous fission against the Atomic Weight, A, to see the correlations.

The colour coding is by element this time, so that you can easily see the trend for each element.