To view this ultra-large Segre chart, please scroll in both directions.

---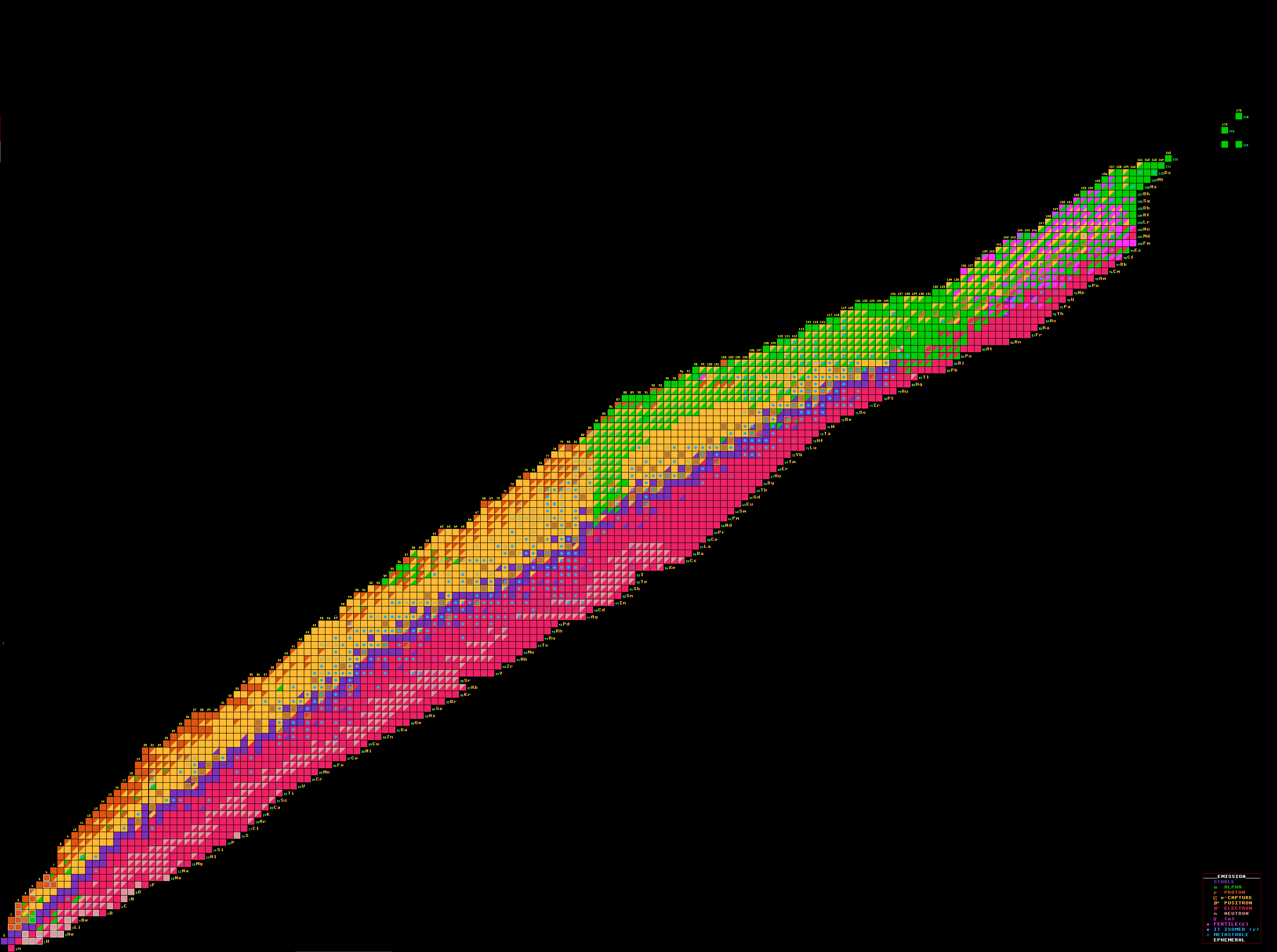 ---
SEGRE CHART COLOUR-CODED BY DECAY - IT's a WHOPPER!

Neutron number is shown on vertical columns by the yellow numbers on the top of the chart. Proton number is shown on horizontal rows by the green numbers below the chart.