---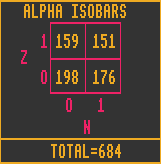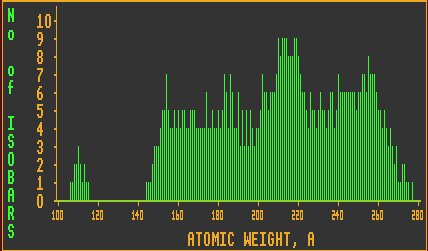 ---
ALPHA DECAY STATISTICS



NUMBER OF ISOBARS DECAYING BY ALPHA DECAY

Although alpha decay is energetically possible with some nuclides of atomic weight above 100, alpha decay is not observed experimentally until the atomic weight reaches 140, with a small isolated island centred around atomic weight 110 (but well off the line of stability). As the atomic weight increases above about 140, the energy liberated by alpha decay increases and the halflife decreases.

The top diagram shows the number of alpha decaying nuclides with Z and N even (+) or odd (-), displaying a slight bias towards nuclides with Z-even and N-even, i.e. those with a whole number of alpha particles (helium-4 nuclei) within the nucleus.